LAKE MACQUARIE
SUPERBOATS POKER RUN
Lake Macquarie Council annually hosts the Australian Offshore Superboats, which are the loudest, fastest and most exciting boats on the water in the world.
Hosted from Marmong Point Marina with the Offshore Superboat Championship, Poker Runners will spend the weekend up-close and personal with the Offshore Superboat teams. Meet the drivers, see the boats up-close, and enjoy a fully organised boating event with great food, licensed bar, live music, MS charity auction, and a journey around Lake Macquarie with hundreds of other boaters. 
For just $90 per person this is the most unique event you'll ever do in your boat!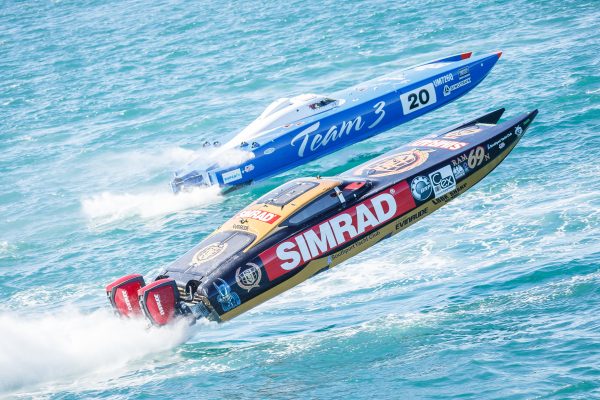 October 18th at Marmong Point Marina is where Poker Run teams will:
Get their first card
Meet the Offshore Superboat teams
See the Offshore Superboats up-close
Eat great food
Enjoy a licensed bar
Listen to live music
Help raise money for MS in an awesome charity auction
Secure boat parking all weekend
Saturday 19th October on Lake Macquarie
An amazing convoy journey around the iconic Lake Macquarie
Collect the rest of your poker hand
Watch the Offshore Superboats from the middle of the course
Enjoy a VIP after party at Marmong Point Marina
More live music
More great food
More licensed bar
Sunday 20th October on Lake Macquarie
Recover like a rockstar 
Enjoy the Offshore Superboats from the center of the course
Just $90 per person for a weekend of boating, VIP offshore Superboat experiences, heaps of awesome music, food and drinks. 
Register now, and don't miss out.
Marmong Point Marina
Lake Macquarie, New South Wales
MS is the official Charity Partner for the Lake Mac Poker Run. Multiple sclerosis affects more young people than any other chronic neurological condition and there is no cure. 
Thanks to your generous support, the funds we raise at the Lake Mac Poker Run will allow people living with multiple sclerosis to access vital MS support services, to ensure their journey is not undertaken alone.